If you've been scouring the web for some free random wallpaper software then look no further. My friend David wrote an easy to use application that will randomize your Microsoft Windows background in any time interval you'd like. It uses the folder you store your wallpapers, it can use or ignore the subfolders, and it will randomize or cycle through your images. File formats include .bmp, .jpg, and .jpeg.
Options Window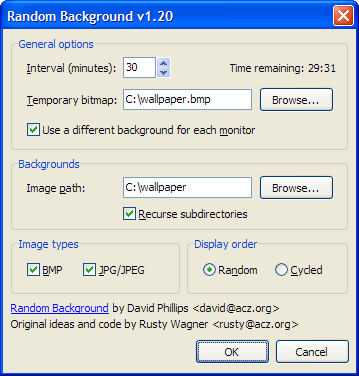 Tray icon and menu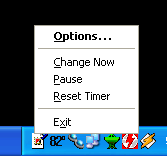 I rate this random wallpaper software 5 out of 5 for ease of use and usability

Get your free random background software here!